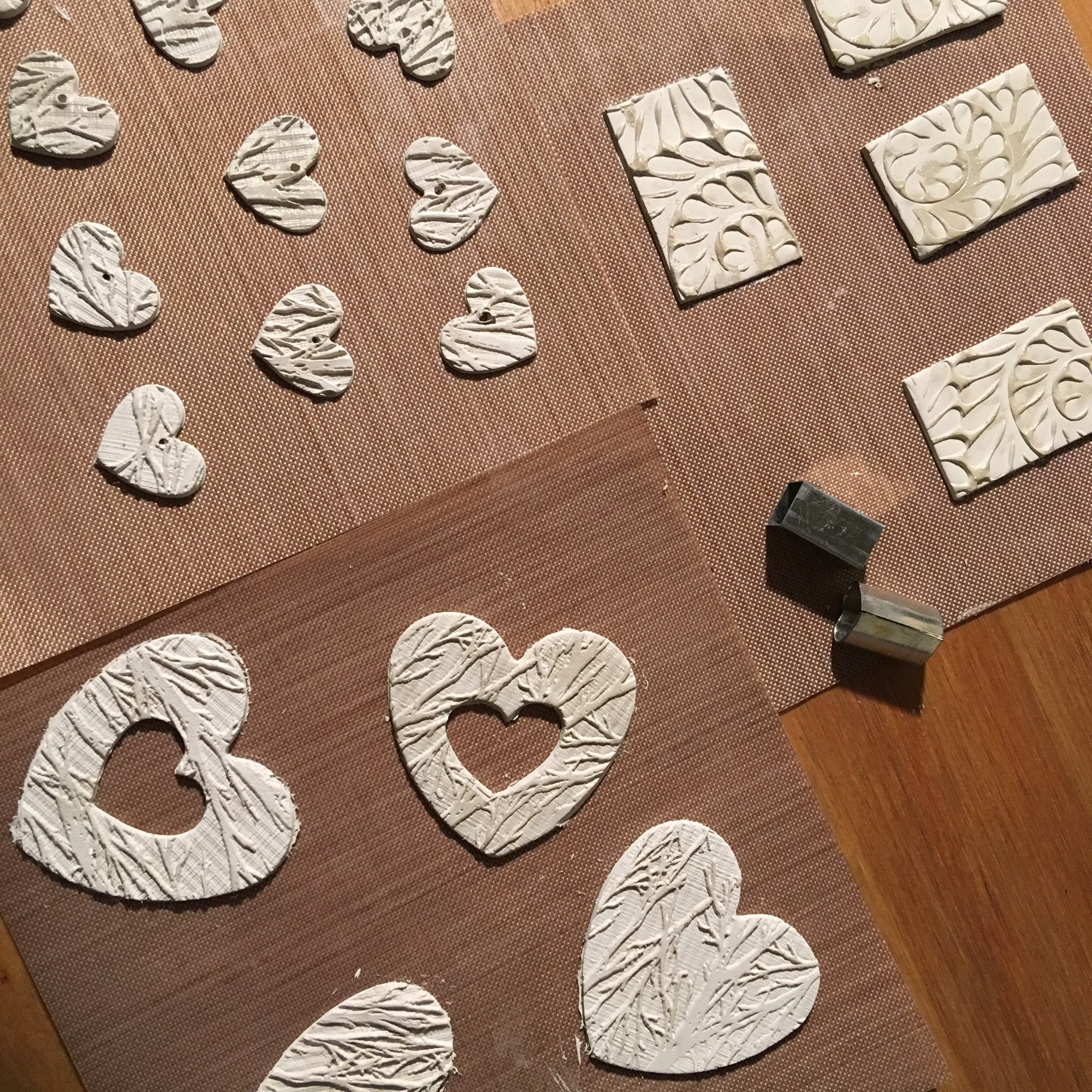 Looking after our environment is important to me and I use eco-friendly products wherever possible, including recycled silver which has been ground down into tiny particles and made into precious metal clay.
During the clay stage the pieces can be shaped & textures added. This is the fun part of the process for me!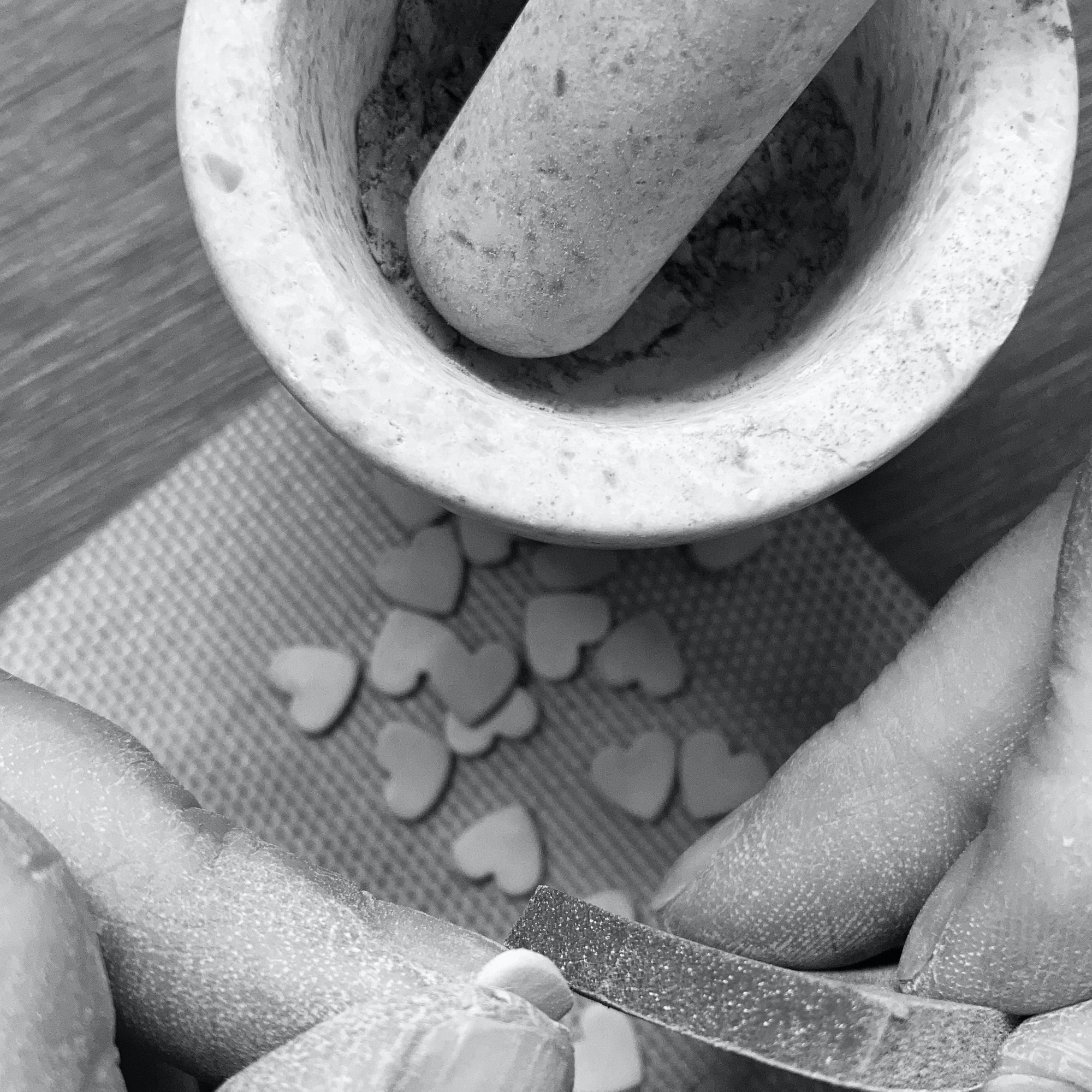 Once dry the clay is fired in a kiln and the organic binder burns away, leaving solid silver behind. It still feels a bit like magic!
Finally, the pieces are brushed and polished to get the shiny finish you see.