You can commission a bespoke piece of jewellery.
Get in touch to discuss ideas, timescales & budgets/costs.
[email protected]
Please allow at least 4 weeks (especially at Christmas) for made to order products.
However, if you have a date you need a bespoke piece by, I may be able to complete it quicker if you ask and my diary is quiet.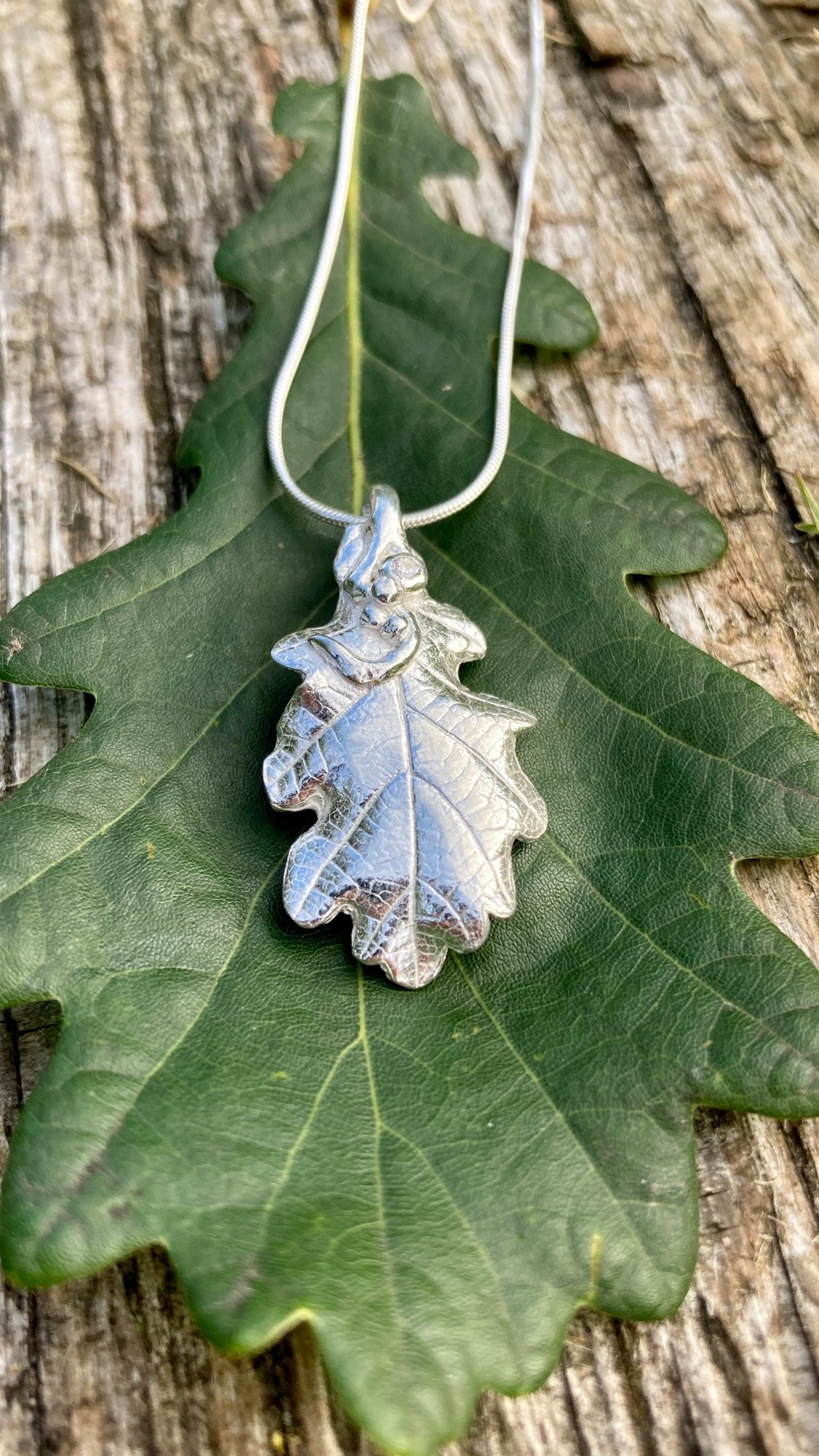 Starting from £45 There is a small oak tree that grows on my lane and I have used the small leaves from it to make pendants & pins by coating each leaf with layers of silver clay. The leaf burns away in the kiln leaving behind the imprint in solid silver. It can only be done when the leaf is fresh and is a lengthy process but is still one of my favourite to do.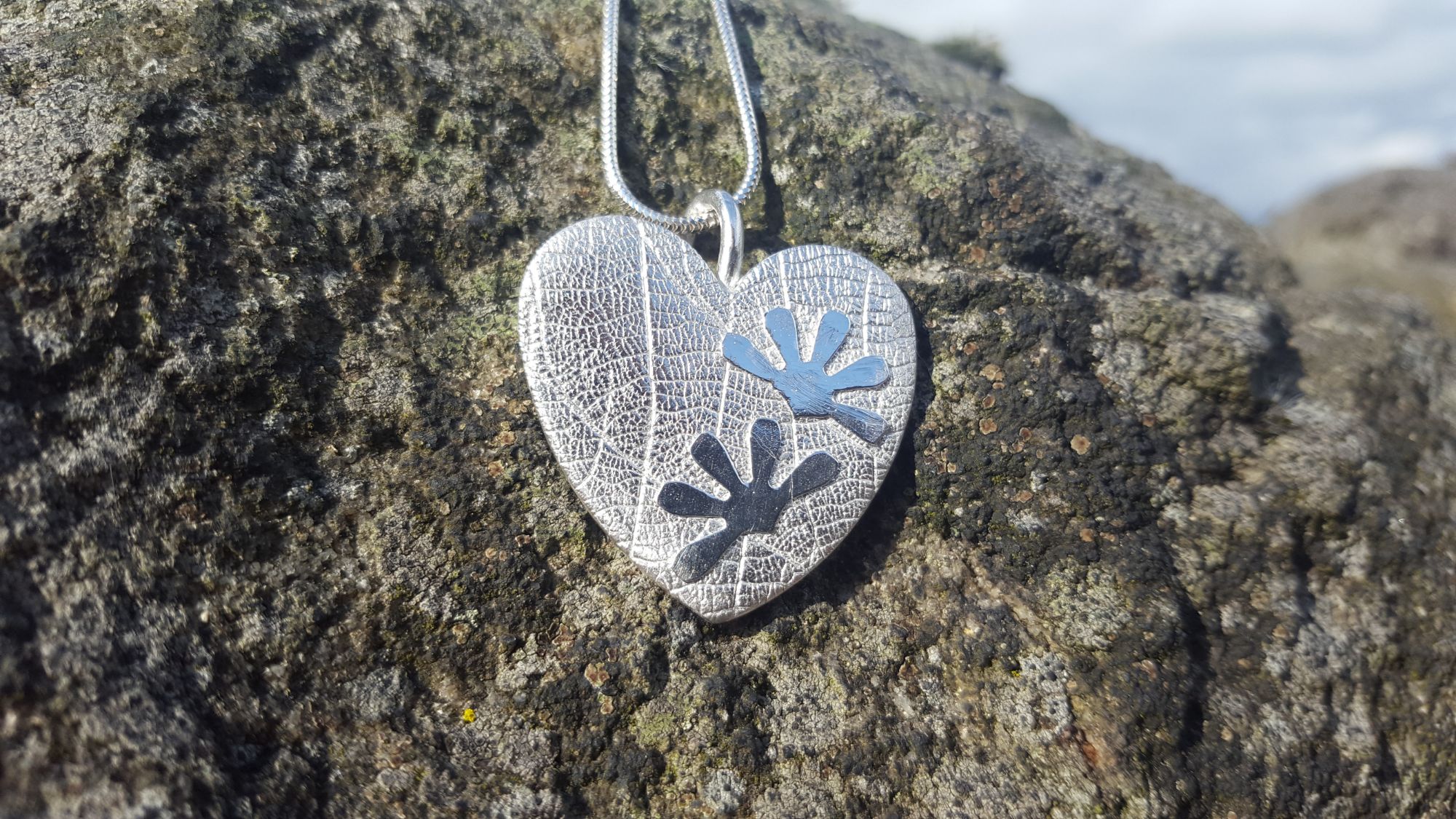 Starting from £50 - Comission a pendant.. If it can be cut out of clay then most shapes can be created!
The heart shaped pendant above was a silver wedding gift from a husband to his wife, created using a skeleton leaf to ptoduce a texture resembling lizard skin. Do you think we managed?
Starting from £55 - I often get asked to create bespoke cufflinks for a special gift, an anniversary present or as wedding jewellery. I've made stars,, hearts, squares, hexagons, circles and multiple combinations of all these!. It is fun trying new ideas.
Starting from £35.
This silver brooch was created using a mould created from fern leaves from the client's garden. They wanted to create a special gift for a family member with a link to their home..
I can also make smaller lapel or tie pins.